Dallas Texas Valet Storage
Dallas, the largest inland metropolitan area in the U.S. was incorporated as a city on February 2, 1856. Located in North Texas, the bulk of the city resides in Dallas County with parts extending into Collin, Denton, Kaufman, and Rockwall counties. Known as a transportation hub after the construction of major railroads and then the convergence of 4 major interstate highways; Dallas is a thriving economic network earning it the "beta(+) global city classification. Dallas is also home to the headquarters of 9 Fortune 500 companies. Dallas is not only a city of opportunity, but had endless options for entertainment for anyone from the Perot Museum of Nature and Science to The Star in Frisco.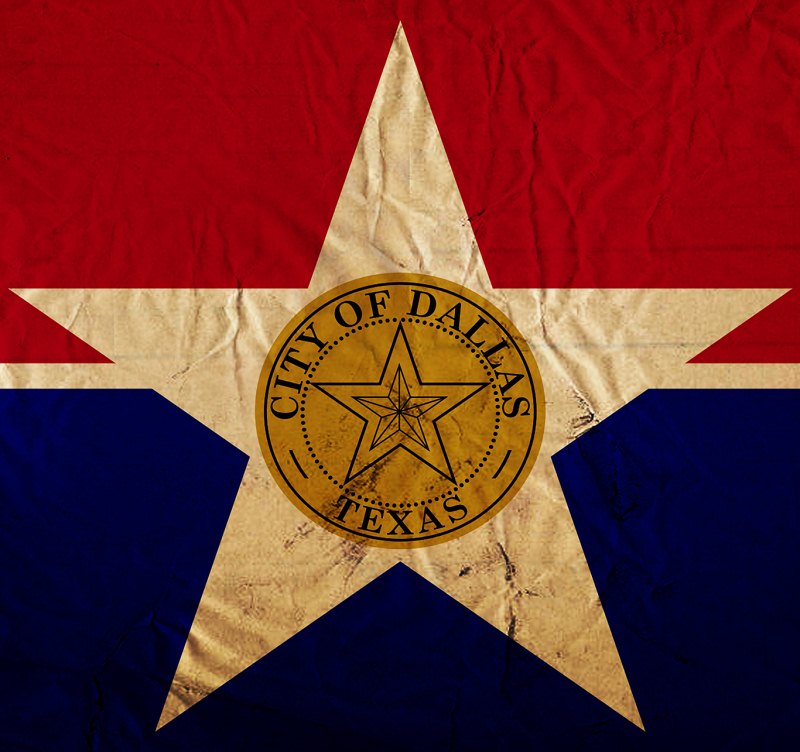 Dallas is the largest inland metropolitan area in the U.S. Dallas' dense population puts a high demand on housing increasing housing costs. People are paying more for less space. Less housing space means there is more of a need for storage unit space, however, high demand for this space has increased prices for storage units at self-storage facilities in Dallas. . Since belongings that are usually stored are not usually readily needed, a good option for cutting cost would be to store belongings in smaller nearby cities.
This location is in the heart of Waco with quick access from several neighborhoods and features a convenient and easy to use renting center kiosk. Are you feeling overwhelmed by all the clutter in your house? Get organized with Amy's Attic Self Storage in Waco, TX. We offer residential and business storage in a great location. Best of all, we offer a wide selection of storage unit sizes, so you can be sure we will have a unit to meet your unique needs. Call us at (254) 651-1579 for all your Waco storage units needs.
Benefits of Using Amy's Attic Valet Storage in Dallas
Amy's Attic Self Storage with seven easily accessible locations (located near major roads and highways) in smaller Central Texas cities is a great option for cheaper self-storage. Pricing for the most popular sized units at nearby Amy's Attic locations come in at almost 36% cheaper. Valet storage at Amy's Attic allows for your items to be shipped to an available unit at one of the nearby Amy's Attic locations, guaranteeing you availability and saving you money per month. Amy's Attic has a wide selection of available storage unit sizes (climate and non-climate controlled) to meet your unique needs. Amy's Attic offers amazing security and convenience features, as well, as boat, RV, and auto storage.
Dallas vs. Amy's Attic Price Comparison
Unit Specs

Average Price in Dallas

Average Price at Nearby Amy's Attic Locations

 

5' x 10' 

climate controlled

$85.83

$76.66

5' x 10' 

non-climate 

$71.20

$53.00

10' x 10' 

climate controlled

$115.10

$101.00

10' x 10' 

non-climate

$104.78

$68.33

10' x 15'

climate controlled

$182.25

$146.66

10' x 15'

non-climate

$151.28

$96.50

10' x 20' 

climate controlled

$205

$172

10' x 20'

non-climate

$172.30

$110
Features
Free Move in Truck
Sizing Guide
Merchandise
Boat Storage
Rv Storage
Month-to-Month Leasing
Highly Rated Staff and Premises
Climate Controlled Units
24/7 Gate Access
Variety of Payment Options
24 hr Surveillance
Electronic Keypad Locked Gates
Blog with Info and Storage Tips
Military and Annual Discounts
Delivery Drop Off





Variety of Payment Options


Electronic Keypad Locked Gates


Pick a Plan that Works for You
Amy's Attic Self Storage offers one of the most convenient locations in Waco. Just minutes from highways and other major streets, we make it easy to stop in on your way to work or after dropping the kids off at school.
What is the difference between an "online reservation" and "online rental"?
On our website you may "reserve a storage unit" or "rent a storage unit." An online storage unit reservation is similar to a rental car reservation. We will hold your storage unit reservation for your desired move-in date, and you do not need to submit a payment at the time of reservation. For customers who are not 100% sure about the size of storage unit they require, we encourage you to just make a online reservation as opposed to submitting a formal online rental agreement. Our online rental system is set up for customers who have previous self storage experience and know the exact size of unit they need. Our online rental service requires online payment and does establish a formal lease agreement between Amy's Attic Self Storage and the customer. If you are not sure whether to "reserve" or "rent," then we would encourage you to just "reserve" a storage unit at this time. We can always modify your reservation if we determine that you need a different size unit or another one of our locations would be more convenient for you. The "online rental" option cannot be modified as easily and offers the customer less flexibility if you are not 100% sure about your desired unit size or location. Thank you for using the Amy's Attic website. Please remember that you can always call us or visit one of our Central Texas locations if you prefer to do business the old-fashioned way.
*Not all available units may be shown. Please call for availability. Amy's Assurance Alliance is not reflected in pricing above.
Recommended Valet Storage Movers


The HERO staff of movers undergo background screens and physical agility training for their field as first responders so you know you're getting the best help there is! There is a significant difference in service with Hero Moving and other moving companies. They are on time and take care of your belongings as if they were their own. They serve all of central Texas and are looking forward to hearing from you!
What cannot be stored?
– Any living creature or organism, or any dead animal or other carcass;
– Gasoline, oil, fuel, grease, anti-freeze, or flammable chemicals;
– Explosives, fireworks, or ammunition;
Read More
What is the minimum rental fee?
About insurance program
Amy's Assurance Alliance is an insurance policy that we require our new customers to purchase when renting 1 or more self storage units. The insurance policy gives our customers "peace of mind" by providing up to $1,000 in insurance coverage. For higher coverage options, please contact us for details.
Is there a deposit fee?
At most locations, no deposit is required so moving your belongings into a climate-controlled or non-climate self storage unit couldn't be easier or more affordable. Amy's Attic is proud to offer "Month to Month Contracts" on all of our storage units and vehicle parking services.
Latest Amy's Attic Self Storage News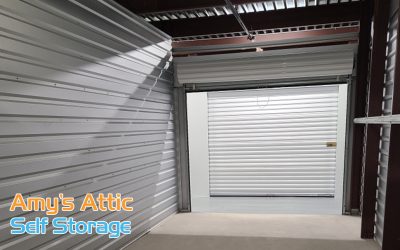 At some point or another, you may have accumulated too many belongings for your current living or office space. Even if all your belongings are essential to keep, the clutter can become overwhelming and create a lot of stress. Reliable space can be hard to find,...
"Not your typical self-storage facility. Very very clean, well maintained, and excellent security."
"Safe and secure place to store your belongings. Very clean. Climate controlled storage sheds. Also allowed to use a small truck to move items to shed."
"Quality storage options. Friendly and helpful staff"
"Customer for nearly 4 years. Our stuff came out of the climate controlled storage in the same condition it went in. You can't ask for anything more."