Community Involvement News
Located sixty-seven miles north of Austin and thirty-six miles south of Waco lies Temple, Texas. With a 2020 population of approximately 82,987, Temple is the 48th largest city in Texas, according to World Population Review. Temple has continued to experience economic...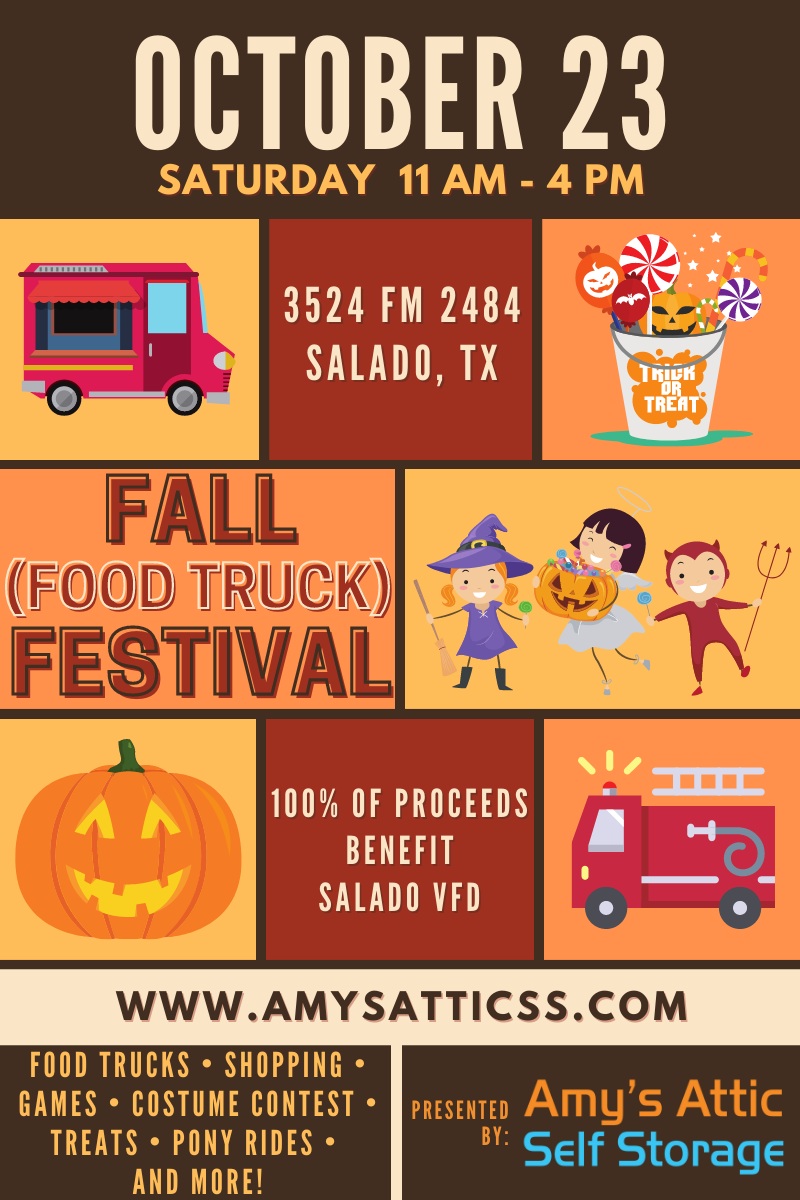 Amy's Attic Self Storage is sponsoring their 7th fall festival, "Fall (Food Truck) Festival", on Saturday, October 23rd to benefit the Salado Volunteer Fire Department. This event is scheduled from 11:00 am to 4:00 pm. This family friendly event features 60 food...