Self Storage in Belton, TX
Storage Units in Belton | Caring People Serving A Great Community
Amy's Attic Self Storage in Belton, Texas is off of State Hwy 317 conveniently located with quick access to Temple and Belton and Less than 5 miles from the University of Mary Hardin-Baylor. This location features RV & Boat Storage. Our clean and convenient storage facility provides everything that you need to simplify your business or residential storage experience. Please stop by our facility on State Highway 317 to learn more about our special location features, which include: Climate Controlled Units, RV & Car Storage, Military / ISD / First Responder Discounts, Free Truck Use with New Rental, On-site Manager, and 18-Wheeler Access.
Pick a Plan that Works for You
Are you feeling overwhelmed by all the clutter in your house? Get organized with Amy's Attic Self Storage in Belton, TX. We offer residential and business storage in a great location. Best of all, we offer a wide selection of storage unit sizes, so you can be sure we will have a unit to meet your unique needs.
What is the difference between an "online reservation" and "online rental"?
On our website you may "reserve a storage unit" or "rent a storage unit." An online storage unit reservation is similar to a rental car reservation. We will hold your storage unit reservation for your desired move-in date, and you do not need to submit a payment at the time of reservation. For customers who are not 100% sure about the size of storage unit they require, we encourage you to just make a online reservation as opposed to submitting a formal online rental agreement. Our online rental system is set up for customers who have previous self storage experience and know the exact size of unit they need. Our online rental service requires online payment and does establish a formal lease agreement between Amy's Attic Self Storage and the customer. If you are not sure whether to "reserve" or "rent," then we would encourage you to just "reserve" a storage unit at this time. We can always modify your reservation if we determine that you need a different size unit or another one of our locations would be more convenient for you. The "online rental" option cannot be modified as easily and offers the customer less flexibility if you are not 100% sure about your desired unit size or location. Thank you for using the Amy's Attic website. Please remember that you can always call us or visit one of our Central Texas locations if you prefer to do business the old-fashioned way.
*Not all available units may be shown. Please call for availability. Amy's Assurance Alliance is not reflected in pricing above.
"Megan was so helpful and easy to work with when assisting me with all my storage needs. She got everything taken care of for me in a very timely manner. I would definitely choose this place in the future if I ever have to store my belongings somewhere again."
– Lisa Caffy
"Great place and amazing customer service!!! Have been storing at this location on and off for years and they are always incredibly helpful and able to meet my storage needs. Amazing prices!"
– Kirstina Bulls
Questions? Call our Belton, TX storage facility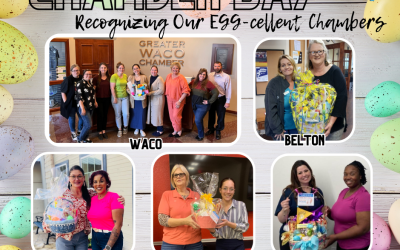 April 5, 2023 –Amy's Attic Self Storage managers and staff held a 'thank you day' to the five chambers of commerce supporting their stores:...
read more
Belton, Texas is a peaceful city in the great state of Texas and pertains to the Killeen-Temple metro area. Belton is strategically located on the I-35 corridor between Austin and Waco. The population of Belton was approximately 20,000 in 2015. Belton is located in the center of Bell County and offers several recreational opportunities for residents, which include 11 public access parks maintained by the US Army Corps of Engineers. Residents of Belton know that Belton is a fabulous place to call home and raise a family. Amy's Attic is proud to be part of the Belton, TX community.