Our brand new storage facility in Waco, Texas is now open!
Self Storage Waco | Caring People Serving the Wonderful Waco Community
Are you looking for self storage in Waco? Located across from Cottonwood Creek Golf Course, Amy's Attic Self Storage in Waco, Texas is off of New Road and less than 2 miles from I-35. Our brand new storage facility offers a wide variety of storage unit sizes and provides everything that you need to streamline your business and/or residential self storage experience. Please stop by our new storage facility in Waco to learn more about our special location features, such as: climate controlled storage units, military / ISD / first responder discounts, on-site manager, and 18-wheeler access. Call (254) 651-1579 to get details on the process for moving into a brand new storage unit.
Storage Units in Waco TX
Waco is the county seat of McLennan County. The city also offers some major attractions, five historic homes, seven recreational venues, and nine arts organizations staging theatrical and musical productions, as well as art exhibitions. Waco is the birthplace of Dr Pepper, the Texas Ranger Hall of Fame and Museum, Texas Sports Hall of Fame and of course Magnolia with Chip and Joanna Gaines. Waco is also home to the Waco Mammoth National Monument, a 100-plus acre stretch of wooded parkland along the Bosque River. The site provides a glimpse into the lives of Columbian mammoth bones discovered in Waco along the Bosque River and is part of the National Parks System. Amy's Attic Self Storage is excited to be part of the Waco business community.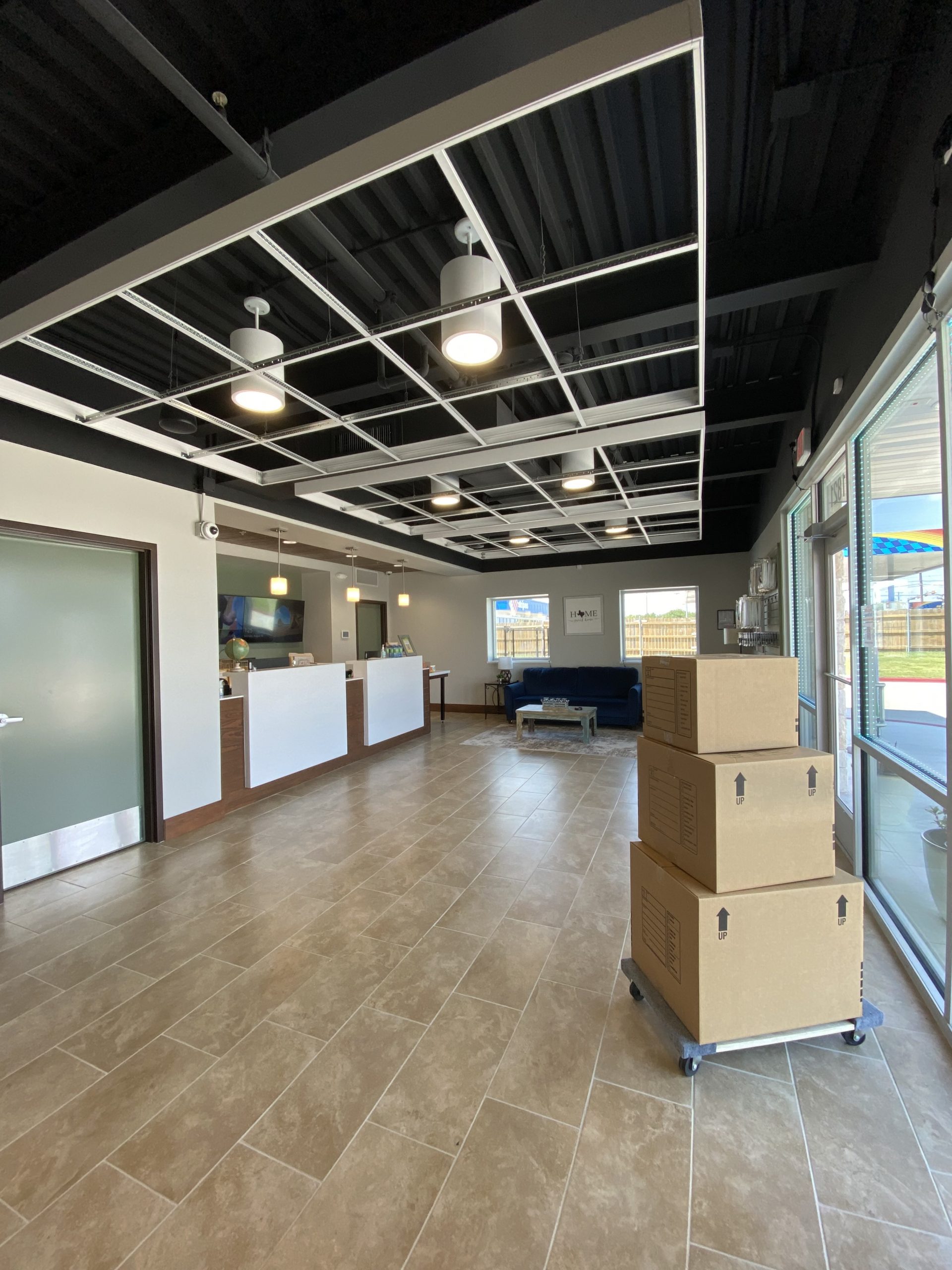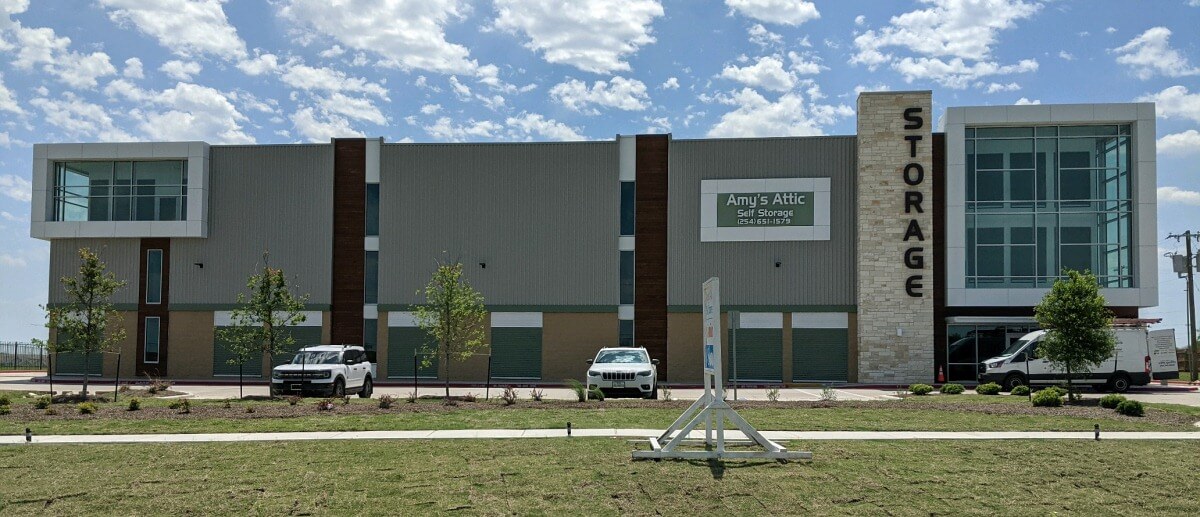 Amy's Attic Self Storage to Open New Location in Waco, TX
Amy's Attic Self Storage is proud to announce the opening of their newest location in Waco, Texas. Conveniently located near Cottonwood Creek Golf Course and WACO ISD Stadium, the new state-of-the-art storage facility is adjacent to Central Texas Marketplace and is located at 1821 S. New Road, Waco, Texas 76711.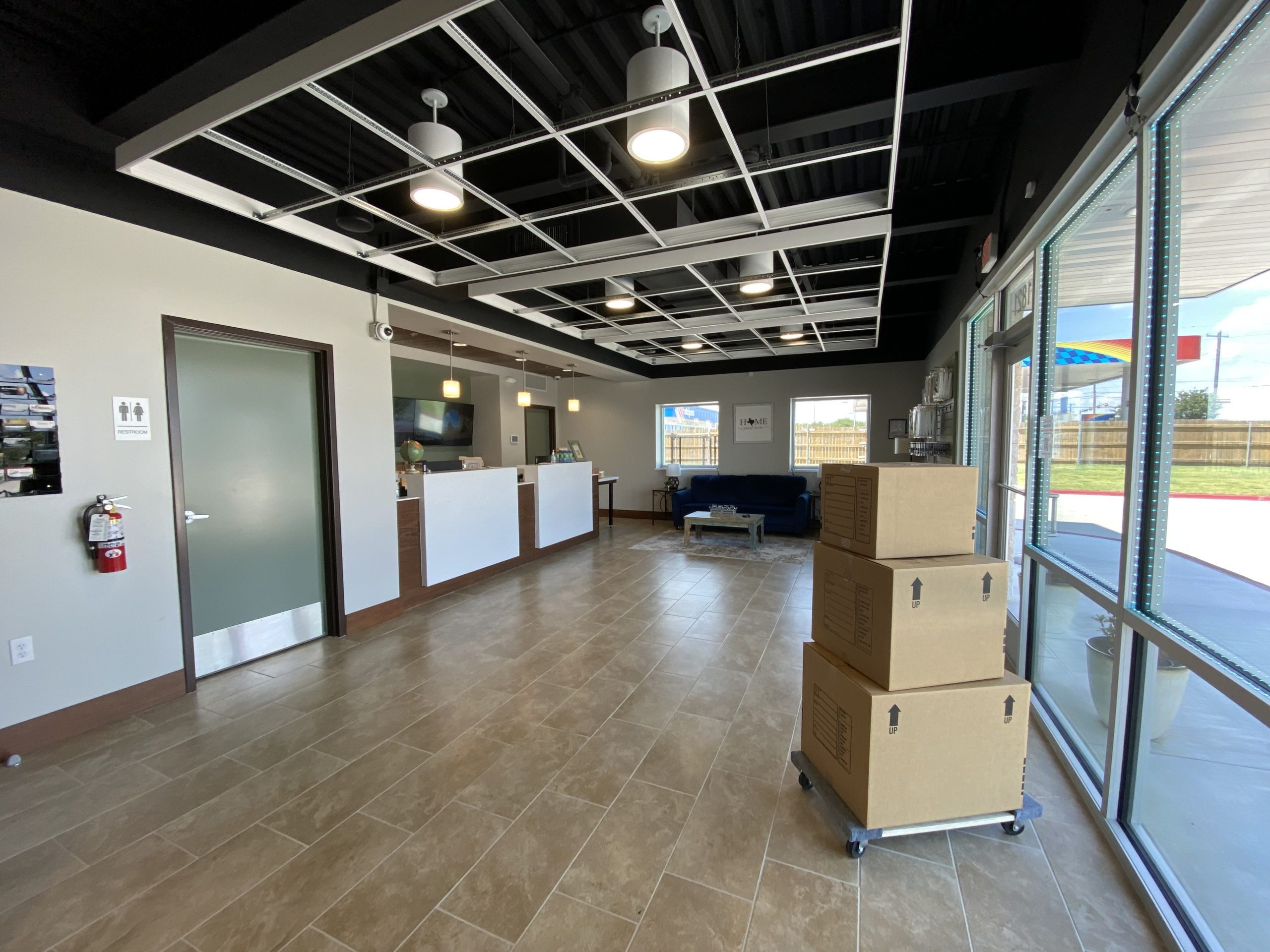 Office Hours
Monday – Saturday : 9:00am to 6:00pm
Sun : Closed

Gate Hours
Monday – Sunday: 6:00am to 10:00pm
Pick a Plan that Works for You
Are you feeling overwhelmed by all the clutter in your house? Get organized with Amy's Attic Self Storage in Waco, TX. We offer residential and business storage in a great location. Best of all, we offer a wide selection of storage unit sizes, so you can be sure we will have a unit to meet your unique needs.
What is the difference between an "online reservation" and "online rental"?
On our website you may "reserve a storage unit" or "rent a storage unit." An online storage unit reservation is similar to a rental car reservation. We will hold your storage unit reservation for your desired move-in date, and you do not need to submit a payment at the time of reservation. For customers who are not 100% sure about the size of storage unit they require, we encourage you to just make a online reservation as opposed to submitting a formal online rental agreement. Our online rental system is set up for customers who have previous self storage experience and know the exact size of unit they need. Our online rental service requires online payment and does establish a formal lease agreement between Amy's Attic Self Storage and the customer. If you are not sure whether to "reserve" or "rent," then we would encourage you to just "reserve" a storage unit at this time. We can always modify your reservation if we determine that you need a different size unit or another one of our locations would be more convenient for you. The "online rental" option cannot be modified as easily and offers the customer less flexibility if you are not 100% sure about your desired unit size or location. Thank you for using the Amy's Attic website. Please remember that you can always call us or visit one of our Central Texas locations if you prefer to do business the old-fashioned way.
*Not all available units may be shown. Please call for availability. Amy's Assurance Alliance is not reflected in pricing above.
"Best storage units in Central Texas! Units are clean and pest free. The staff are friendly and professional. I highly recommend Amy's Attic for your self storage needs."
– Johnny Huang
"Amy's Attic facilities are always clean and well kept / very consistent. I particularly like Amy's Attic because it's a chain of storage facilities that doesn't feel like a chain, but rather like a family-owned business that tries hard to be the safest, cleanest place."
– Kenny Vanover
Questions? Call our Waco, TX storage facility
You would be fortunate to find yourself in the wonderful city of Waco situated in the heartland of Texas. Waco is the 25th largest city in Texas with a comfy population of 138,183. With plenty of unique shops and restaurants to visit you'd be hard-pressed not to find something fun to do. Conveniently located, Waco is right by the I-35 corridor about halfway between Dallas and Austin. Waco is home to Baylor University, which has an enrollment of approximately 18,000 students, and HGTV's popular TV show "Fixer Upper". When exploring Waco you can experience attractions, such as the Texas Ranger Hall of Fame & Museum, Texas Sports Hall of Fame, Waco Mammoth National Monument, Dr Pepper Museum & Free Enterprise Institute, and much more. Amy's Attic Self Storage is proud to be part of the Waco, TX community.