Valet Self Storage
Valet Self Storage is a growing trend in the Self Storage industry. It allows for one's belongings to be shipped to a remote self storage facility. Though unconventional, this new way of utilizing self storage proves to save time and money, especially for folks living in big cities.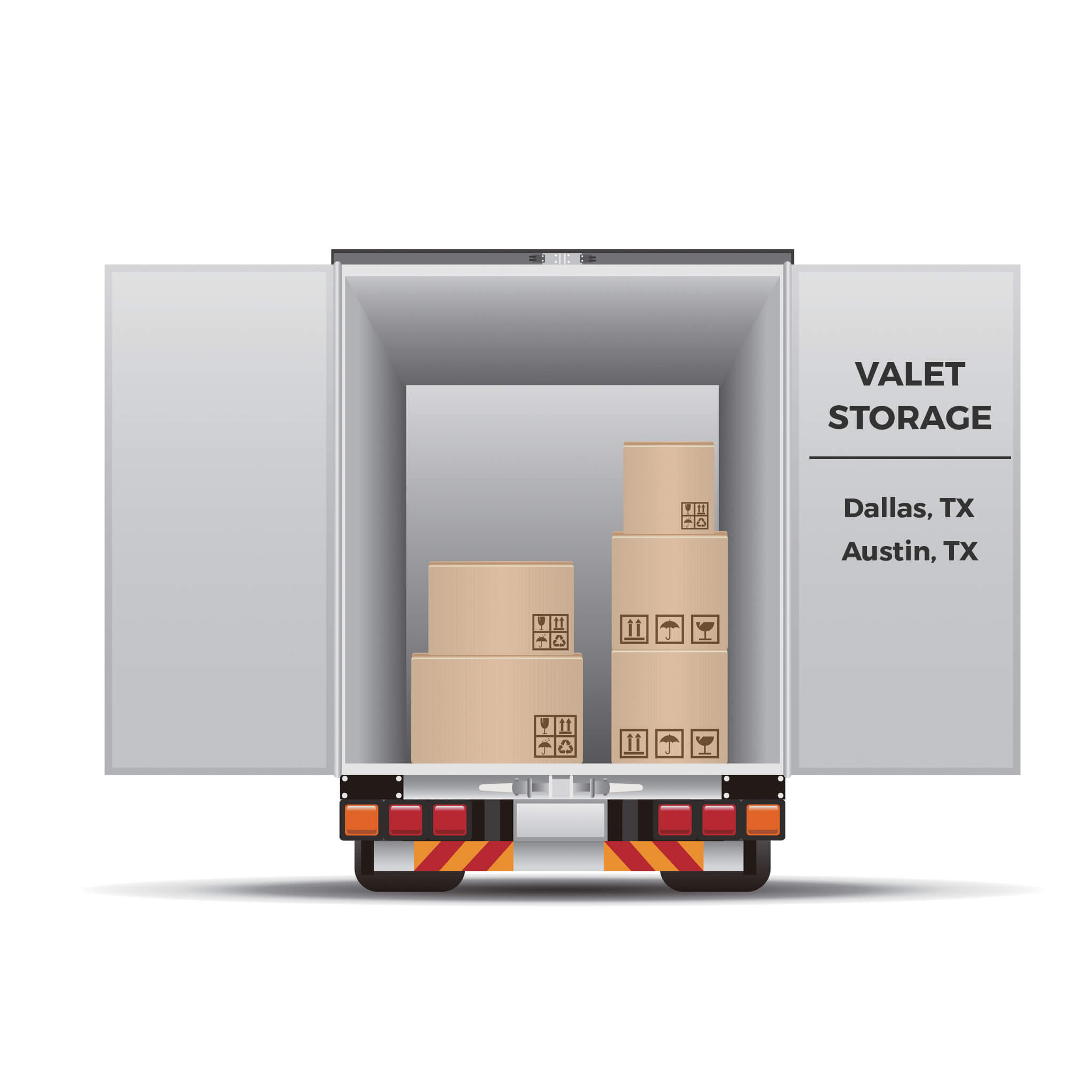 Denser populations in bigger cities put a higher demand on housing which increases housing costs. People are paying more for less space. Less housing space means there is more of a need for storage unit space, however, high demand for this space has increased prices for storage units at self-storage facilities. Since belongings that are usually stored are not usually readily needed, valet storage is a good option for cutting costs by allowing items to be stored in smaller nearby cities where prices are cheaper.
For Denser Populations in Larger Texas Cities
How It Works / How to Order Valet Storage

1. Call Amy's Attic Self Storage – a friendly and knowledgeable representative will help you to choose an available unit that is right for you.
2. Secure a moving company (either one of your own choosing or from the list of Amy's Attic Approved Movers). You can also choose to ship your belongings yourself and visit some of Central Texas attractions, like Belton Lake, along the way.
3. Pack your belongings
a. Make sure to inventory your items. A simple picture of the contents of each box is an easy way to accomplish this.
b. Label your boxes for easy unloading. Clearly note / label any fragile items.
c. For more packing tips visit our Packing Tips Page and Blog
d. Do not pack anything which cannot be stored.
4. Send your items on their way
5. Once your items arrive, they will be unloaded into your reserved unit, and an Amy's Attic employee will let you know they arrived.
Featured Valet Storage Markets
Why Use Amy's Attic Valet Storage
Amy's Attic Self Storage has seven easily accessible locations (located near major roads and highways) in smaller Central Texas cities. Valet storage at Amy's Attic allows for your items to be shipped to an available unit at one of the nearby Amy's Attic locations, guaranteeing you availability on a unit that fits your unique needs and saving you money per month. Pricing at Amy's Attic comes in significantly cheaper than self-storage at larger nearby cities. Amy's Attic has a wide selection of available storage unit sizes (climate and non-climate controlled) to meet your unique needs. Amy's Attic offers amazing security and convenience features, as well, as boat, RV, and auto storage.
Features
Free Move in Truck
Sizing Guide
Merchandise
Boat Storage
Rv Storage
Month-to-Month Leasing
Highly Rated Staff and Premises
Climate Controlled Units
24/7 Gate Access
Variety of Payment Options
24 hr Surveillance
Electronic Keypad Locked Gates
Blog with Info and Storage Tips
Military and Annual Discounts
Amy's Assurance Alliance Including a $1,000 Insurance Program





Variety of Payment Options


Electronic Keypad Locked Gates



Recommended Valet Storage Movers


The HERO staff of movers undergo background screens and physical agility training for their field as first responders so you know you're getting the best help there is! There is a significant difference in service with Hero Moving and other moving companies. They are on time and take care of your belongings as if they were their own. They serve all of central Texas and are looking forward to hearing from you!
What cannot be stored?
– Any living creature or organism, or any dead animal or other carcass;
– Gasoline, oil, fuel, grease, anti-freeze, or flammable chemicals;
– Explosives, fireworks, or ammunition;
Read More
What is the minimum rental fee?
About insurance program
Amy's Assurance Alliance is an insurance policy that we require our new customers to purchase when renting 1 or more self storage units. The insurance policy gives our customers "peace of mind" by providing up to $1,000 in insurance coverage. For higher coverage options, please contact us for details.
Is there a deposit fee?
At most locations, no deposit is required so moving your belongings into a climate-controlled or non-climate self storage unit couldn't be easier or more affordable. Amy's Attic is proud to offer "Month to Month Contracts" on all of our storage units and vehicle parking services.
Latest Amy's Attic Self Storage News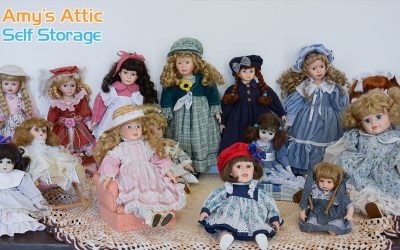 If you collect porcelain dolls, then you know, if stored properly, they can last for decades and even centuries. Like most antique collectible items, porcelain dolls increase in value the longer you have them. Many dolls have historical or family value from being...
Questions? Call us today!
"Clean facilities, warm and friendly staff, Best Buy for your money, definitely recommend."
"Great place and amazing customer service!!! Have been storing at this location on and off for years and they are always incredibly helpful and able to meet my storage needs. Amazing prices!"
"Very organized and well kept storage facility. Security cameras also covers the entire facility. "
Why Valet Store?
Austin is the fastest growing city in the United States, and Dallas is one of the largest cities in North America. The influx of people to large Texas cities, such as Austin and Dallas, has increased the demand for housing resulting in higher housing costs. In short, people are paying more for less space. Less housing space means there is more of a need for storage unit space. However, high demand in Austin and Dallas for storage space has increased prices dramatically in recent years. Since belongings that are usually stored are not usually readily needed, a good option for cutting costs would be to store your belongings in a smaller nearby city, such as Belton, TX or Salado, TX.
Monday – Saturday : 9:00am to 6:00pm
Sun : Closed