Austin Texas Valet Storage
Austin is the capital of the great state of Texas. Formerly known as the village of "Waterloo," the city was founded with the name "Austin" on December 27, 1839 after Stephen F. Austin, who negotiated a boundary treaty with local Native Americans. Austin extends into Travis, Hays, and Williamson counties. Austin is well-known for its eclectic live-music and small businesses scene; Austin is coined "The Live Music Capital of the World" and boasts the motto "Keep Austin Weird". Austin's thriving community life has attracted an influx of younger people, in particular, making it the fastest growing city in the U.S.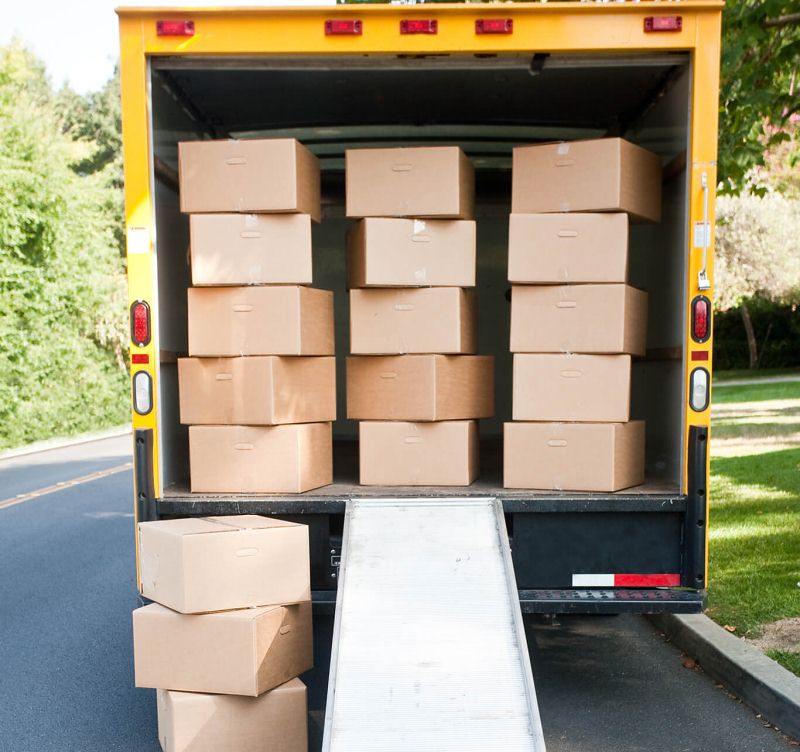 Austin is the fastest growing city in the United States. The influx of people to such a vibrant city has increased the demand for housing resulting in higher housing costs. People are paying more for less space. Less housing space means there is more of a need for storage unit space, however, high demand for this space has increased prices for storage units at self-storage facilities in Austin. Since belongings that are usually stored are not usually readily needed, a good option for cutting cost would be to store belongings in smaller nearby cities.
Amy's Attic Self Storage in Salado is a great option for Austinites looking to save a few bucks each month. Pricing at Amy's Attic Salado location is approximately 25% cheaper than storing in Austin. The Salado location is Amy's Attic's newest facility with a wide selection of available storage unit sizes (climate and non-climate controlled) to meet your unique needs and only about an hour drive from Austin. Amy's Attic Salado location includes all of Amy's Attic amazing security and convenience features, as well, as boat and RV storage.
Benefits of Using Amy's Attic Valet Storage in Austin
The primary benefit of our valet storage for customers in Austin, TX is saving money. Our monthly fee for storage is MUCH lower than self storage alternatives in Austin. For example, for a climate controlled 5 x 10 storage unit, Amy's Attic Self Storage charges $68 per month. Our competitors in Austin charge the following for the same 5 x 10 climate-controlled unit:
Stor Self Storage – $85 per month
CubeSmart – $78 per month
Security Self-Storage – $139 per month
US Storage Centers – $135 per month
Our cost savings per month translates into hundreds of dollars in savings per year. Plus, our staff smiles and treats with you care and respect. As the unit size gets larger, the amount of savings increases as well. So if you have a lot of stuff to store, then please do your wallet / bank account a favor and contact us about out Valet Storage service for Austin, TX. For instance, for a climate controlled 10 x 10 storage unit, Amy's Attic Self Storage charges $106 per month. Our competitors in Austin charge the following for the same 10 x 10 climate-controlled unit:
Stor Self Storage – $159 per month
CubeSmart – $164 per month
Security Self-Storage – $285 per month
YourAustinStorage.com / Mopac Self Storage – $139 per month
At a 10 x 10 unit size our cost savings per month now approaches or exceeds $1,000 per year depending on the competitor listed above. Please give us a call at 254-265-6977 to discuss your situation. We are happy to help you forecast your storage costs and savings.
Features
Free Move in Truck
Sizing Guide
Merchandise
Boat Storage
Rv Storage
Month-to-Month Leasing
Highly Rated Staff and Premises
Climate Controlled Units
24/7 Gate Access
Variety of Payment Options
24 hr Surveillance
Electronic Keypad Locked Gates
Blog with Info and Storage Tips
Military and Annual Discounts
Delivery Drop Off





Variety of Payment Options


Electronic Keypad Locked Gates


What is the difference between an "online reservation" and "online rental"?
On our website you may "reserve a storage unit" or "rent a storage unit." An online storage unit reservation is similar to a rental car reservation. We will hold your storage unit reservation for your desired move-in date, and you do not need to submit a payment at the time of reservation. For customers who are not 100% sure about the size of storage unit they require, we encourage you to just make a online reservation as opposed to submitting a formal online rental agreement. Our online rental system is set up for customers who have previous self storage experience and know the exact size of unit they need. Our online rental service requires online payment and does establish a formal lease agreement between Amy's Attic Self Storage and the customer. If you are not sure whether to "reserve" or "rent," then we would encourage you to just "reserve" a storage unit at this time. We can always modify your reservation if we determine that you need a different size unit or another one of our locations would be more convenient for you. The "online rental" option cannot be modified as easily and offers the customer less flexibility if you are not 100% sure about your desired unit size or location. Thank you for using the Amy's Attic website. Please remember that you can always call us or visit one of our Central Texas locations if you prefer to do business the old-fashioned way.
*Not all available units may be shown. Please call for availability. Amy's Assurance Alliance is not reflected in pricing above.
Recommended Valet Storage Movers


The HERO staff of movers undergo background screens and physical agility training for their field as first responders so you know you're getting the best help there is! There is a significant difference in service with Hero Moving and other moving companies. They are on time and take care of your belongings as if they were their own. They serve all of central Texas and are looking forward to hearing from you!
What cannot be stored?
– Any living creature or organism, or any dead animal or other carcass;
– Gasoline, oil, fuel, grease, anti-freeze, or flammable chemicals;
– Explosives, fireworks, or ammunition;
Read More
What is the minimum rental fee?
About insurance program
Amy's Assurance Alliance is an insurance policy that we require our new customers to purchase when renting 1 or more self storage units. The insurance policy gives our customers "peace of mind" by providing up to $1,000 in insurance coverage. For higher coverage options, please contact us for details.
Is there a deposit fee?
At most locations, no deposit is required so moving your belongings into a climate-controlled or non-climate self storage unit couldn't be easier or more affordable. Amy's Attic is proud to offer "Month to Month Contracts" on all of our storage units and vehicle parking services.
Latest Amy's Attic Self Storage News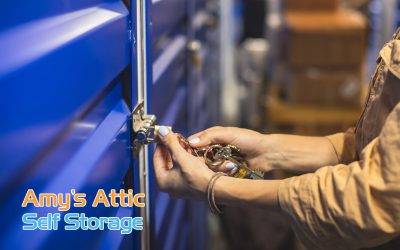 Have you ever needed to store your belongings somewhere, but storage units were too spacious or big for your storage needs? Instead of paying for more space than you need, you should look into a storage solution called storage lockers. Similar to a storage unit,...
Questions? Call our Salado, TX storage facility
"Amy's Attic Self Storage in Salado has easy to use entry and exit gates which are secured by digital codes. There is 24/7 access and the property feels safe with ample outdoor lighting. The unit I'm using was super clean upon move in and I feel like my belonging are well protected. The garage door to the unit raises and lowers smoothly. There is a raised concrete lip to prevent water seepage and a weather seal strip at the bottom of the door to provide additional protection against water damage. I provided my own lock which works smoothly in the latch with plenty of space to open and close the lock hasp using a key without needing to smash my fingers or stand upside down to get a good angle. There is no interior lighting in the unit, but there is no need during daytime hours. If I need to retrieve something during the night, a flashlight works great to help locate that one thing that I happened to forget during the day. The unit I'm using is not climate controlled but that's fine with me because my belonging were formerly being stored in the garage.
I would recommend Amy's Attic Storage in Salado to all my friends!"
"This property is brand new and beautiful! I love that I can always get to my stuff and feel safe being there after hours. The staff is very helpful and go above and beyond. Will recommend."
"Super friendly, clean and very easy to work with!"
"I love the store. The employee's are nice and always happy. They were able to store my mom's RV and some household goods for a great low price."