Waco, Texas has enjoyed a long history that has left behind many buildings and landmarks that can still be seen today. Since Waco was established in 1849, many of its landmarks have become historic reminders of the city's past which are not only interesting, but also educational to visit and learn about. From bridges to homes to universities, a whole day and more might be needed to thoroughly experience the journey the great city of Waco has gone through.
Waco Suspension Bridge
The historic Waco Suspension Bridge may be one of the best-known structures in the city. Constructed in 1869 to provide safe passage across the Brazos river for cattle, travelers, soldiers, and settlers alike, this bridge greatly contributed to Waco's growth and has seen years of traffic. Nowadays, it's restricted to pedestrian traffic only, so if you find yourself there, you can enjoy a quiet walk over the bridge with a great view of the city and the Brazos river.
Baylor University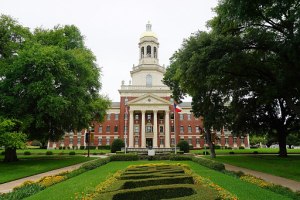 Baylor University is a private Baptist University situated in Texas which attracts students from all over the world. Established in 1845, the University has grown to 19,297 students enrolled as of 2020. When visiting, you can take a tour or freely walk around campus to gaze at the stunning architecture that has seen renovations and impeccable maintenance by the University.
Another hugely popular draw to Baylor University is its famous bears, Lady and Joy, housed right on campus at the Bill & Eva Williams Bear Habitat.
Amy's Attic Self Storage looks forward to serving students at Baylor University. Click here to learn more about college student storage in Texas.
Waco Mammoth National Monument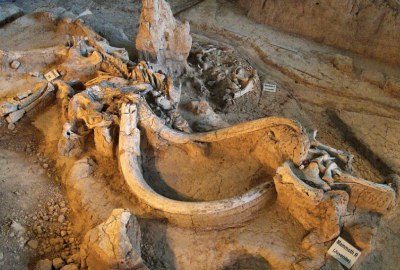 If you want to learn about Waco before it even existed under that name, the Mammoth National Monument is a great place to start. Visitors of all ages can appreciate the beauty of the Texan wilderness surrounding the monument and the fascinating natural history on display.
The site was discovered in 1978, when two scientists hunting for arrowheads and fossils along the Bosque River spotted a huge bone protruding from a ridge. When they took the specimen to be examined, they were astonished to discover it was a mammoth femur. After decades of excavation, a whopping 22 mammoths were uncovered, as well as the remains of a Western camel, alligator, giant tortoise, dwarf antelope, and a saber-tooth cat.
If you have an hour to spare, a guided tour of the large amount of fossils found in Waco while learning about Earth's history throughout the Ice Age and how it shaped Waco. The adjacent photo is © 2013 Larry D. Moore. Licensed under CC BY-SA 3.0.
Earle-Napier-Kinnard House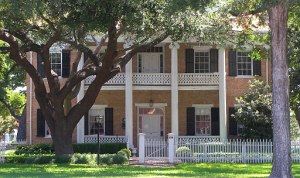 If you want to see how early Waco residents lived, the Earle-Napier-Kinnard House is a perfect place to stop. It was built when there were fewer than 700 residents in Waco. It's interesting to see the Greek Revival style architecture, and it's amazing to be able to view a building that has witnessed the growth of Waco from the start. Tours are available to walk through the home and see some original furniture.
McCulloch House
Built in 1866 by Josiah Caldwell for his wife, the McCulloch House is a shining testament to Waco's history. This structure has been bought and sold throughout the years before eventually being labeled a historic home and has seen multiple remodels and restorations to ensure it lasts. You can tour this home and learn about its past residents and the history of Waco.
The Cottonland Castle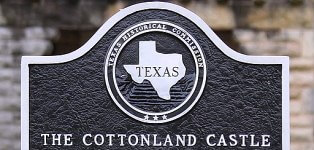 This grandiose structure will put you in awe and leave a lasting impression on you. This building started construction in 1890 but was soon abandoned due to financial struggles. It was revived by another owner who saw potential and was transformed into a small German-inspired castle with three stories and a basement, eight fireplaces, servants' quarters, and a tower.
Amazingly, even after all its years of construction, it remains a work in progress! A tour of the grounds may perhaps explain the constant renovations: a true piece of art is rarely ever finished.
Amicable (ALICO) Building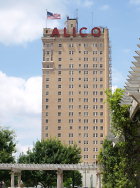 If you've been to Waco, you will certainly have spotted the ALICO building standing proud above all the others. This massive 22-story building was built in 1911—an incredible feat for its time—and serves as the tallest structure in Waco.
ALICO is used as an office building, providing space for many Waco businesses. It was designated by the Texas State Historical Commission as a historical building in 1982, and continues to stand strong through the years.
Waco TX Self Storage – Amy's Attic Self Storage
Waco is home to our newest self storage facility. All of our facilities across Central TX offer Texans a safe storage environment for their business and/or personal items. With temperature-controlled units and awesome customer service, Amy's Attic Self Storage is ready to serve you.
Many of our locations, including Waco, also offer car parking. Amy's Attic is proud to open a new location in Waco, Texas for your storage needs and would welcome the opportunity to store your car, business equipment, or residential belongings.
If you live in Central TX (or will be moving to Central Texas in the near future) and are interested in renting a storage unit or parking a vehicle, then please call 855-426-9728. We look forward to meeting your storage needs.