What is a Trailer?
You may hear this word thrown around a lot when people talk about moving large items and getting them from one place to another, so it's important to be in the know. A trailer is an unpowered vehicle that is pulled by a powered one, such as a truck. Trailers are super convenient and essential if you are moving something large, such as a boat or even livestock.
There are many different types of trailers and lots of unique sizes that can be bought or serviced throughout Central Texas. You may find yourself needing a trailer at some point in your life (if you don't already have one) so this article will hopefully be a handy reference document. Of course, since we are a self storage business, we also provide information at the end of this article on where you can securely store your trailer in Central Texas.
What Are the Different Types of Trailers?
Be it for personal or business use, trailers have many different shapes for many different occasions. Here are some more popular kinds that you may see often on the road.
Bicycle or Motorcycle Trailer – A bicycle on its own may not have much storage at all and that is why there is a trailer you can attach to the back of a vehicle so that you can haul around what you need. These trailers have many different versions, such as the weight they can carry and the amount of wheels they have.
Travel Trailer – If you enjoy camping there is a trailer that is a perfect match for the outdoor activity. Travel trailers (sometimes referred to as "fifth wheel campers") can be lightweight and be pulled by smaller cars or larger for trucks to be able to handle. Some of these trailers even have the ability to pull along another smaller car behind it. Teardrop Trailers, which are small trailers, have become quite popular in recent years as they offer tremendous flexibility and innovative design options.
Semi-Trailer – A semi-trailer is one that lacks a front axle and has legs on it so it can be stood upright without assistance. These are used to haul large cargos and can vary in types and functions. There can be refrigerated ones, car carriers, and even tankers to haul gas.
Livestock Trailer – Like the name implies, there are trailers made specifically for livestock. You may see these carrying horses or cows on the highway as they are a reliable method of transport. Horse trailers are made with the comfort and the utmost of safety in mind for the animal as they are usually made to transport horses to competitions.
Boat Trailer – One of the most prominent trailers you may see is one that is specialized to carry, retrieve, launch, and sometimes store boats.
Jet Ski Trailer – The jet ski trailer is another trailer that can easily transport your water sport vehicle. Coming in single and double versions, this type of trailer is a secure way to get your jet ski to where it needs to go and launch safely.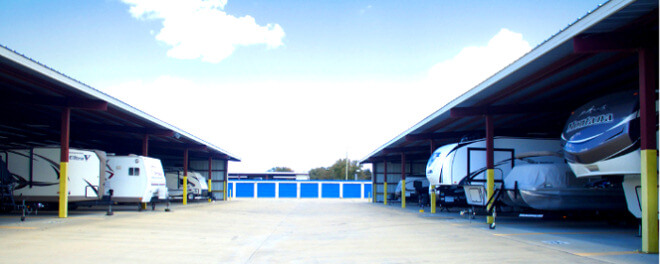 History of the Semi-Truck Trailer in the United States
These trailers transport around 70% of the goods you see whenever you enter a store and are incredibly important to the development of the United States. Alexander Winton, in Cleveland, Ohio invented the semi-truck in 1898 to reach his goal of being able to transport the cars he was manufacturing. It was to be pulled by a tractor and can only hold one car at a time to start.
Another name has been credited for making the first trailer that specifically was made for a boat is a gentleman from Michigan. August Charles Fruehauf was a Detroit blacksmith and in 1914, made a trailer for someone to transport their boat. These inventions would eventually lead to what we see today on the roads and highways across Texas.
Where Can You Buy Trailers in Central Texas
Lloyd Trailer Co.
Address: 5250 N Interstate 35 Frontage Rd, Waco, TX 76705
Phone: (254) 799-8898
P&P Trailer Sales
Address: 14545 S IH 35 Service Rd, Salado, TX 76571
Phone: (254) 947-1525
Renegade Trailers Texas
Address: 222 W Veterans Memorial Blvd, Killeen, TX 76541
Phone: (254) 892-0474
Where Can You Repair Trailers in Central Texas
Bragg Trailers
Address: 5431 W, U.S. Hwy 190 B, Belton, TX 76513
Phone: (254) 939-2755
190 Trailer Repair & Service
Address: 5086 w hwy 190, Belton, TX 76513
Phone: (254) 654-8353
Leggott Trailers Of Waco Inc.
Address: 4902 S, TX-340 Loop, Waco, TX 76706
Phone: (254) 754-5512
Trailer Storage – Why Amy's Attic is a Great Option for Trailer Storage in TX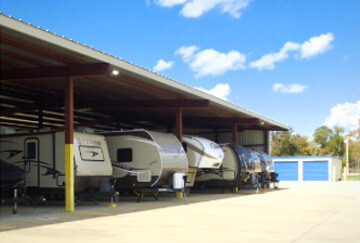 Amy's Attic Self Storage has been a leader in the community for all of your storage needs. With 24 hour security, your trailer will be safe and secure. Amy's Attic Self Storage is conveniently located close to highways and major roads so you'll easily be able to load and offload your trailer for when you need it again. As of November 2020, our locations that currently have availability for Trailer Storage are:
Please call the location closest to you to verify availability and discuss pricing. We look forward to serving your trailer storage / trailer parking needs.