Moving is all too familiar for military personnel and their families. Lengthy and sometimes sudden deployments can have military members scrambling to pack and figure out what to do with their belongings. Unless your family is able and planning to stay in your residence during your deployment, it is a good idea to consider renting a storage unit. It is often far cheaper and safer to put your belongings in a storage unit rather than continuing to lease a house or apartment while you are deployed. If you own a residence, you might consider renting it out for extra cash while you are away; in that case you will want a safe place to put your belongings. Packing and moving no matter the reason, but especially in the case of a deployment can be stressful; View the following 4 Self-Storage Tips for Troops Preparing for Deployment from Texas to make it a little easier…
1) Plan in Advance
Packing and moving as a military member is practically inevitable, so why not make it a little easier and brainstorm your move in advance. Start a folder with all you will need to make a move easier. Keep contact information for nearby storage unit facilities, movers, and cleaning services, as well as, unit prices and features, and prices and services for movers and cleaning services. Enlist people who would be willing to help pack and move when the time comes and add their information to your folder. Keep an inventory of your items with photos and descriptions to ensure they all make it through the move and storage and in the same condition. Keep a list of "first day" items, or the items you will need for your first day in a new residence like toiletries, cleaners, bed linens, snacks, etc. in order to make packing these items easier and as to not forget any. Make a checklist of utilities to cancel or transfer, people or businesses to inform of your move, and tentative list of what to pack in what order. It is always a good idea to begin making sure your residence is clutter-free; try not to accumulate things you don't use, as it will make moving much easier when you do not have to pack those things.
2) Choose a Facility: What Are the Facilities Features?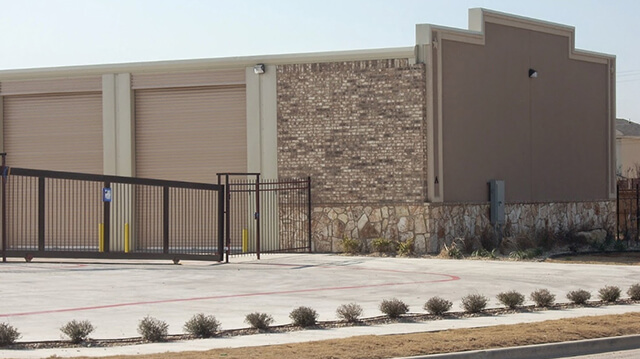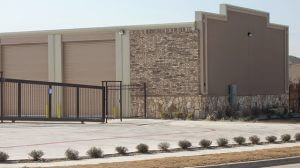 When choosing a facility that is right for you, it is important to consider a few things location (Is it close? Easily accessible?), security, and convenience features. Choosing a facility with experienced, knowledgeable staff, and features that fit your needs, such as, easy payment options, military discounts, month-to-month contracts, etc. will make a world of difference in your move and will help ensure your belonging will be in the same condition when you get them back as when you stored them.
Amy's Attic Self Storage facilities are among the highest rated (over 4.5-star Google rating) self-storage facilities with five locations in Central Texas. Most locations are located near major roads and highways making them easily accessible. Amy's Attic Self Storage has clean, well-lit, and secure (24-hr surveillance, electronic keypad locked gates, alarmed units) facilities. Amy's Attic offers a ton of convenience features, such as month-to-month contracts, payment options (call-in, online, and auto-pay), free move-in truck, vehicle / boat / RV storage, military discount, and much more.
3) Pick a Unit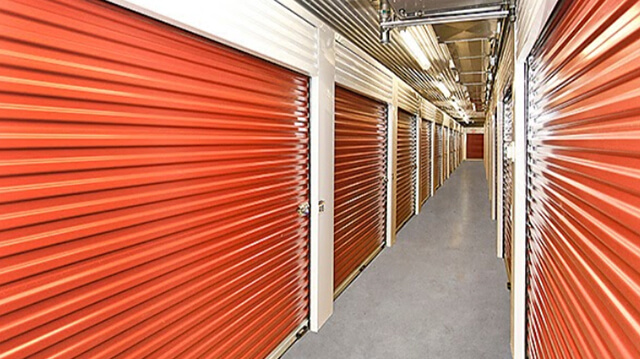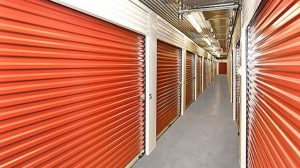 Once you have picked a storage unit facility with the features that will fit your needs, you will then need to decide on a unit size that is right for you. Below is a table of popular unit sizes, as well as, what type of items will fit in each size. For a complete sizing guide with all unit sizes, check out Amy's Attic Sizing Guide.
Along with deciding what size unit you need, you'll have to choose the type of unit that would be best for you. In general, most items fair better if you store them in climate controlled units, this is especially true if you are storing electronics, appliances, furniture, linens, musical instruments, books, and photos. These items are particularly susceptible to damage like warping, cracking, melting, pests, discoloration, and mold from temperature and humidity fluctuations. If you have very expensive or sentimental items or you would just like extra security, you will want to consider an alarmed unit.
The knowledgeable staff at any of the Amy's Attic Self Storage location would be happy to help you pick a unit size and type that will fit your needs!
Popular Storage Unit Sizes
5' x 5'
25 sq. ft.
(1.52m x 1.52m)
(2.32 sq. m.)
4' x 8' Trailer
(1.22m x 2.44m Trailer)
Small closet
Half Bathroom
Chest of bedroom drawers or office desk
Bedroom Mattress set
Multiple boxes and small items
~or~
About 50 file / document boxes
5' x 10'
50 sq. ft.
(1.52m x 3.05m)
(4.65 sq. m.)
6' x 12' Trailer
(1.83m x 3.66m Trailer)
Pickup Truck or Cargo Van
Walk-in closet
Chest of bedroom drawers or dining set
Mattress set
Sofa or Couch
Several boxes
5' x 15'
75 sq. ft.
(1.52m x 4.57m)
(6.97 sq. m.)
Large walk-in closet
Small bedroom
Common furnishings that would be found in a 1-bedroom apartment or home without appliances
~or~
About 150 file boxes
10' x 10'
100 sq. ft.
(3.05m x 3.05m)
(9.29 sq. m.)
15′ Moving Truck
(4.57m Moving Truck)
Average size bedroom
Furnishings of one bedroom apartment with refrigerator and washer/dryer, patio furniture and many boxes
~or~
two office suites
~or~
about 200 file boxes
10' x 15'
150 sq. ft.
(3.05m x 4.57m)
(13.94 sq. m.)
20' Moving Truck
(6.10m Moving Truck)
Large bedroom
Furnishings of two bedroom apartment or small house with appliances, patio furniture and many boxes
~or~
a vehicle or small boat
~or~
it is big enough to fit carpet rolls and building materials
4) Packing and Storing
Packing Tips
Choose Plastic Tubs
Clean Items First
Label Wisely
Pack Fragile items with Caution / Care
Prepare an "Open First" Box
Electronics – Take out batteries before packing or storing to avoid damage to your items. 
Never Cover in Plastic
Storage Unit Tips
Store Off The Ground
Store biggest / heaviest items on the bottom
Store frequently used items or belongings near the front of the unit
For more detailed packing and storage tips please visit https://www.amysatticss.com/packing-tips/.
To all military personnel and families: Thank you for your service and sacrifice.