2021 Fall Food Truck Festival Application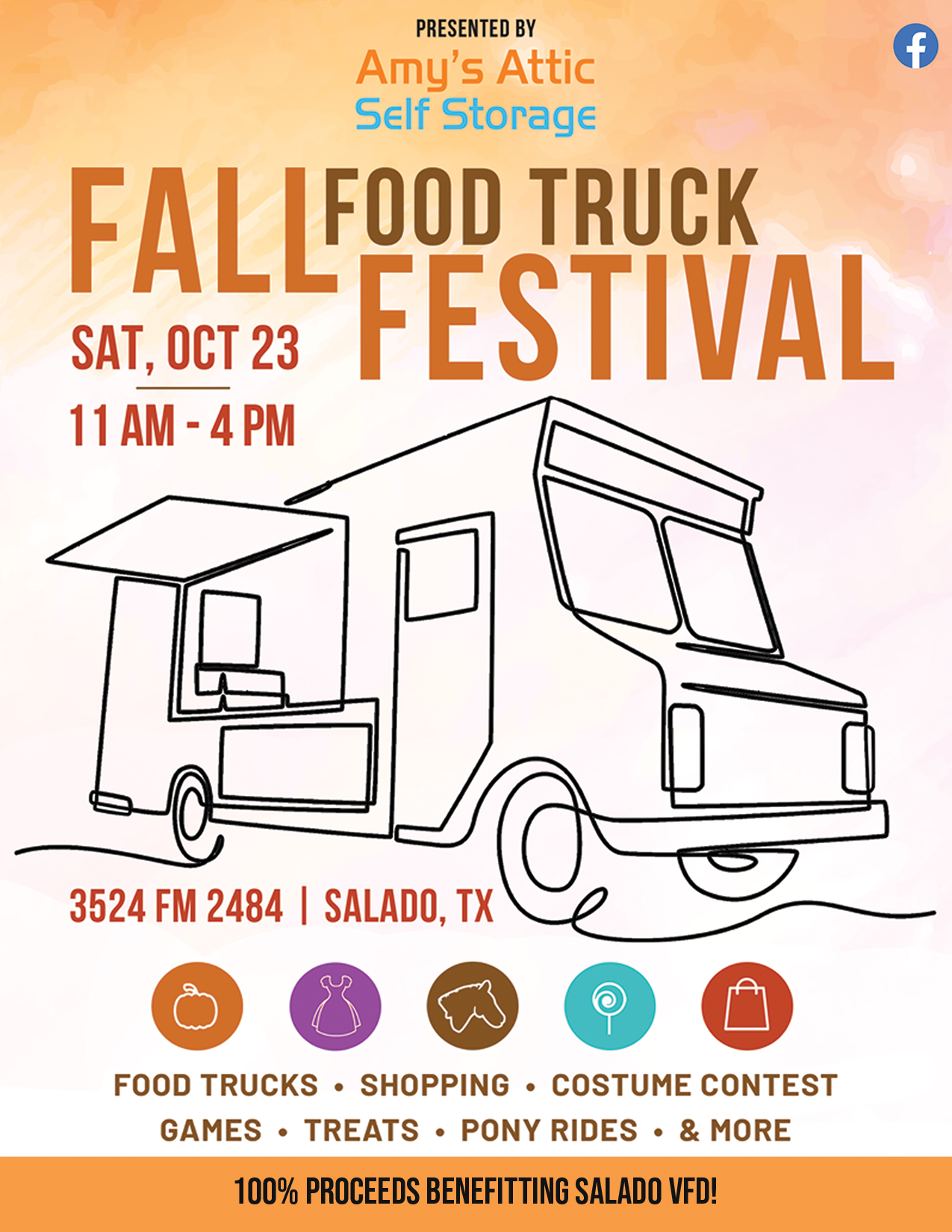 Join Amy's Attic Self Storage for our 3rd bi-annual Food Truck Festival, which will be held at 3724 FM 2484, Salado, TX on October 23, 2021 from 11 AM to 4 PM. Enjoy the fall sunshine at this outside event featuring a huge variety of food trucks, unique shopping opportunitiesCostume Contest, games, and so much more! 100% of the proceeds benefit Salado Volunteer Fire Department. This event is fall festival themed and vendors are encouraged to decorate their space in a fall or Halloween theme.
BOOTH DESCRIPTION:
Food Truck spaces are variable in size depending on the size of the truck. Size must be designated on the application and vendors will be limited to the space allocated based on the measurements that they provide. A fire extinguisher must be present in all food trucks
Food Vendor spaces are 10' x 10' and all sale and display items must be contained within the 10′ x 10′ assigned booth area. If the merchandise or equipment extends past the 10′ x10′ area, then the vendor will be required to purchase two spaces. A fire extinguisher must be present in any booth that is cooking any product on site.
Arts & Craft and Direct Sales/ Informational spaces are 10' x 10' and all sale and display items must be contained within the 10′ x 10′ assigned booth area. If the merchandise or equipment extends past the 10′ x 10′ area, then the vendor will be required to purchase two spaces. The merchandise must be properly displayed as representing arts and crafts fairs and not directly from boxes placed on the ground as in a flea market setting.
All vendors will supply their own furnishings – tents, tables, chairs, awnings, supplies, etc. A 6' table and 2 chairs may be requested for an additional $20 fee. Tents are recommended for outdoor spaces. You may request a table and chairs to be placed in front of your space for your customers' convenience for an additional $30 fee.
All food trucks and vendors must be able to operate independently of any additional resources including water, electricity, refrigeration, and any materials. Vendors are responsible for all set-up and clean-up of their booth space and their immediate area surrounding such space.
This is an outdoor event with some locations on concrete or gravel. There can sometimes be locations that are not level. Please be sure to bring truck levels and indicate any specific needs for review by the Festival Committee.
Confirmation on your space(s) will be sent to you upon the approval and acceptance of your application by the Festival Committee. Confirmation is tentative pending receipt of full payment, due within 3 days of acceptance. Booth assignments will be given to you upon your arrival to the festival.
Amy's Attic Self Storage's Fall (Food Truck) Festival will continue, rain or shine, with no refund of fees.
Participants are responsible for the security of their own goods. We encourage vendors to secure all items. Amy's Attic Self Storage owners, employees, committee representatives and families are not responsible for stolen or damaged property, accidents, or injury.
Amy's Attic Self Storage's Fall "Food Truck" Festival is not equipped to provide additional assistance for handicapped access beyond our normal parking and entrances. Handicap accessible restrooms are available on site.
MERCHANDISE:
To help promote the event and to provide you with free marketing, digital photos of your merchandise (items to be sold or displayed) should be submitted with the application. A photo of your booth is also helpful. Please provide links to your website and social media for marketing purposes as well. All items included in the show must be listed in the field below labeled "MERCHANDISE OFFERED." Once accepted, a vendor may not add any additional items without the approval of the Festival Committee. Violations of this rule may result in immediate cancellation of any agreement and forfeiture of all rental monies.
SET UP INFORMATION:
Committee members will greet vendors upon arrival and be available to assist throughout the festival.
Setup time is Saturday, October 23rd between 8:00 am and 10:30 am. Vendors must be on site for check in by 10 AM. Vendors are required to be set up for business by Saturday, October 23rd no later than 10:30 AM. Failure to do so may result in forfeiture of your space without a refund.
Vehicles will be permitted in the festival area before 10 AM for unloading but must be removed immediately after. No vehicles are permitted to remain in the festival area after 10 AM except for food/ vending trucks. Unload merchandise and booth materials, remove your vehicle from the market area, then set up your booth and arrange your merchandise in your booth. TOWING AT OWNER'S EXPENSE WILL BE ENFORCED FOR ANYONE NOT FOLLOWING LOADING/ PARKING RULES.
You may begin your tear down at 4:00 PM. To ensure safety, do not attempt to bring your vehicle to the market area prior to that time.
RESTRICTIONS
No animals on the property.
No vendor, unless touring the facility with an Amy's Attic Self Storage employee is allowed beyond the designated festival area.
You may sell or offer packaged food (e.g. Honey, Water Bottles) at your booth but only licensed Food Vendors may sell unpackaged food.
This is a family-oriented event. NO weapons of any kind including guns or knives, or fireworks, pornographic material, or any item similar in nature will be allowed. Failure to comply will result in immediate removal of your exhibit. Amy's Festival Committee reserves the right to remove such exhibits which in their judgment violates this rule.
NO REFUND of vendor fees unless Amy's Attic Self Storage is unable to hold the event for any reason. Amy's Festival Committee, Amy's Attic Self Storage owners, employees and designated representatives shall not be held liable, and they are hereby released from liability for any damage, loss, harm or injury during the setup, presentation of your offering or teardown of your booth.
Contact Person: Bethany Rivers
Amy's Attic Self Storage
(254) 690-0010
craftfestival@amysatticss.com
Fill out the form below to submit an application
Sign Up for Our Festival Contact List to be Notified of Upcoming Events
Community Involvement News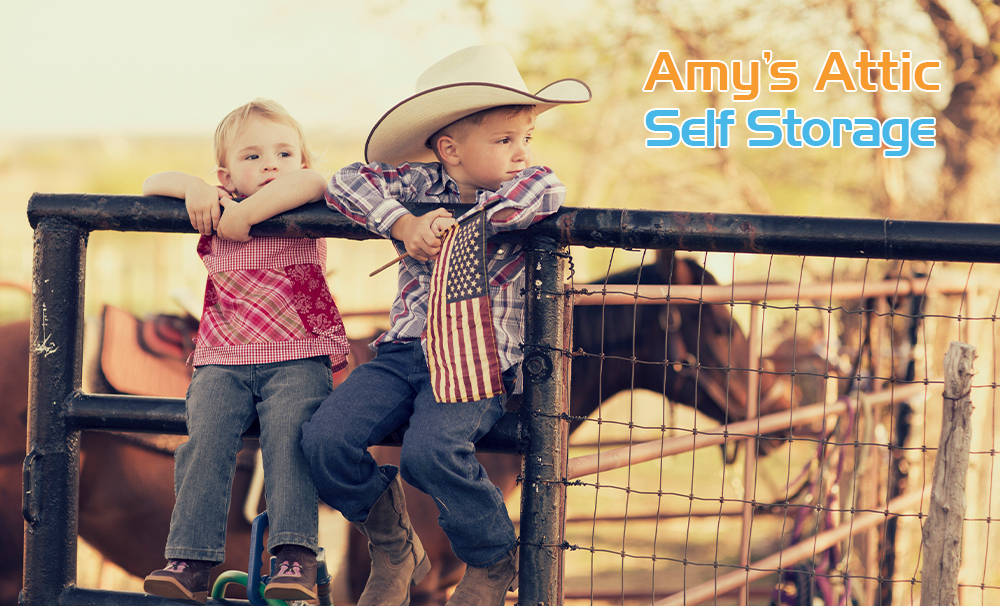 School is finally out which means it's officially summertime! While summertime in Central Texas can be hot, there are plenty of options for ways to stay cool and away from the hot Texan sun this summer. Rather than being bored all summer long, let Amy's Attic help you...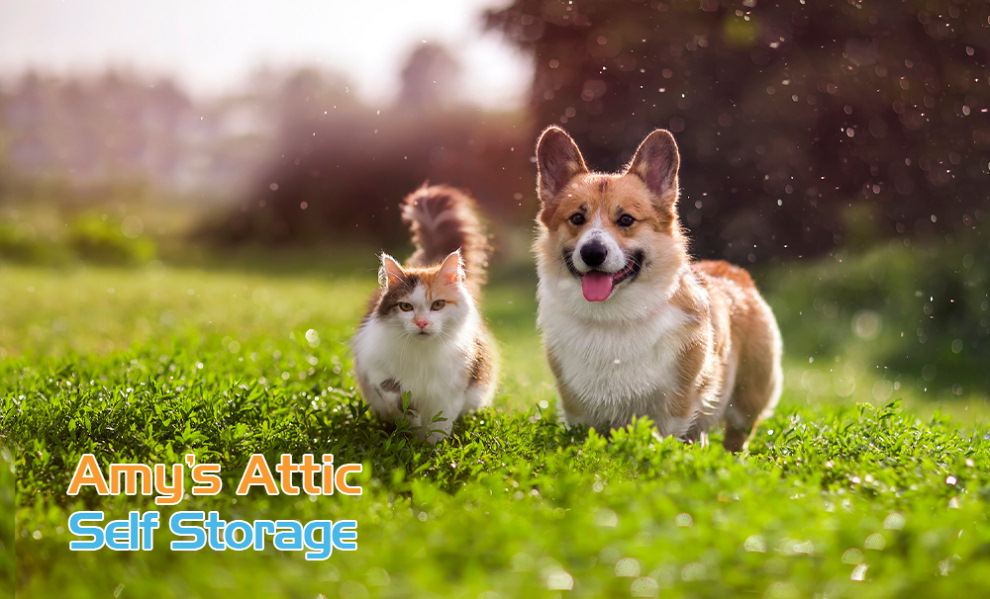 With Texas spring weather in full bloom, there couldn't be a better time to take your furry friend outside to play! Whether your pet has lots of energy to burn or would rather relax, there are plenty of outdoor activities for your pet to enjoy in Central Texas....