Happy Easter … and Spring!
Easter is Sunday, April 21, 2019. We are proud to be a part of Central Texas where we have 7 self storage facilities including: Belton, Copperas Cove, Harker Heights, Killeen, Morgan's Point Resort, Salado, and Temple.
Below is a list of community events to enjoy in Spring 2019. If you feel there is an Easter or Spring event missing from this list below, please contact us using the web form on https://www.amysatticss.com/contact-us/. We look forward to your submissions and feedback.
~ Free Friday Night Movie ~
Date: Every Friday Night
Time: 7pm-9pm
Location: BlackBox Arcade – 1312 South FM 116 Copperas Cove, TX 76522
Admission Fee: FREE
Event Features: Free, family friendly movie night every Friday.
• Bring your own chairs/blanket
• Snack/Drinks/Popcorn available for purchase
Website: http://www.blackboxarcade.tk/
~ Family Fest! ~
Date: March 23rd, 2019
Time: 11am-6pm
Location: Bible Way Missionary Baptist Church – 2306 South FM 116 Copperas Cove, TX 76522
Admission Fee: FREE
Event Features: Rain or shine event featuring bounce houses, giveaways, food trucks, face painting, entertainment, games, and more.
• Feel free to bring lawn chairs, blankets, family/friends, and leashed pets/service animals
Website: https://www.eventbrite.com/e/family-fest-tickets-54934402276?aff=ebdssbdestsearch
~ 2019 Wildflower Arts & Craft Festival ~
Date: March 30th and 31st, 2019
Time: 10am-5pm
Location: Salado Civic Center – 601 N. Main Street Salado, TX 76571
Admission Fee: FREE
Event Features: Shop from numerous booths where you will find handmade and unique art, crafts, jewelry, soaps, lotions, food and more
Website: http://www.salado.com/calendar-single.cfm?id=2446
~ Aloha Family Day @ Railroad & Heritage Museum ~
Date: April 6th, 2019
Time: 11am-1pm
Location: Temple Railroad and Heritage Museum – 315 W Avenue B Temple, TX 76501
Admission Fee: FREE
Event Features: Celebrate the opening of our exhibit Art of the Aloha Shirt by crafting your very own lei and grass skirt and other luau themed activities
Website: http://www.discovertemple.com/conventions-events/family-day-railroad-heritage-museum-2019-04-06/
~ Kids & Family Spring Expo ~
Date: April 13th, 2019
Time: 10am-4pm
Location: Killeen Special Events Center – 3301 South W S Young Drive, Killeen, TX 76542
Admission Fee: $3 per person ages 3+
Event Features: Games, bouncy house, character meet and greet, glitter tattoos, crafts, and shopping
Website: https://www.facebook.com/events/609021456217327/
~ Granny's & Holloway's Grand Egg Hunt ~
Date: April 13th, 2019
Time: 1pm-4pm
• Easter egg hunt starts at 1pm with younger kid's hunting first
Location: Granny's Shaved Ice – 8307 W Adams Ave, Temple, Texas 76502
Admission Fee: FREE *please register
Event Features: Easter egg hunt, snow cones from Granny's Shaved Ice, cookies from Elliott's Edibles, gourmet grilled cheese from Cheesy Buns, a great sale at our neighbors store Holloway's Sports, and some fun outdoor activities!
Website: https://www.facebook.com/events/523356018184286/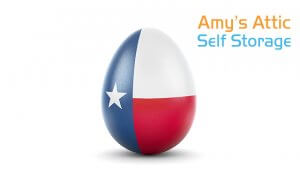 ~ Copperas Cove Easter Egg Round Up ~
Date: April 13th, 2019
Time: 9am-11am
Hunt Times
• Ages 0-3 will be at 9:00 am on Field 1
• Ages 4-6 will be at 9:15 am on Field 2
• Ages 7-10 will be at 9:30 am on Field 3
• Adaptive will be at 9:45 am on Field 1
— Adaptive hunt is for any child with a physical or mental disability.
Location: Cove City Park – 206 W. Avenue B. Copperas Cove, TX 76522
Admission Fee: FREE
Event Features: Easter egg hunt by age and Free pictures with the Easter bunny (with personal camera)
Website: https://centexfun.com/event/copperas-cove-easter-egg-round-up/
~ Easter Egg Hunt by Belton First United Methodist Church ~
Date: April 14th, 2019
Time: 2pm-4pm
Location: Yettie Polk Park – 101 S Davis St Belton, TX
Admission Fee: FREE *asking for canned good donations Helping Hands
Event Features: Easter egg hunt for children through 5th grade, bounce house, rock wall, face painting, kona ice, popcorn, inflatable obstacle course, petting zoo, arts and crafts, and storytelling
Website: http://www.fumcbelton.org/easter-egg-hunt/
~ Daddy Daughter Dance ~
Date: April 16th, 2019
Time: 6pm-8:30pm
Location: Dead Fish Grill – 2207 Lake Road Belton, TX 76513
Admission Fee: $30 per couple and $10 per additional child
Event Features: Live DJ, Photo Booth, Dessert Table
Website: http://business.beltonchamber.com/events/details/daddy-daughter-dance-13843
~ Glow Easter Egg Hunt ~
Date: April 19th, 2019
Time: 7pm-9pm
Location: Summit Family Recreation Center – 620 S Fryers Creek Cir, Temple, Texas 76504
Ages: 12 and under
Admission Fee: $5 per child *register at Summit Family Recreation Center
Event Features: Bring your basket for a glow-in-the-dark egg hunt
Website: https://www.facebook.com/events/309064586395952/
~ The Robinson Family Farm 1st Annual Easter Eggstravaganza ~
Date: April 19th and 20th, 2019
Time: 10am-6pm
• Easter Egg Hunts on the hour from 1pm-4pm
Location: The Robinson Family Farm – 3780 White Owl Lane Temple, TX 76501
Admission Fee: $10 for ages 3+ (2 and under are free) *accepts cash & credit
Event Features: Helicopter egg drops separated by age groups, Easter bunny photo opportunities, games, playground, live music, bounce pad, and more.
• Pet friendly
Website: http://www.tdtnews.com/calendar/event_3feb36d4-3914-11e9-848c-5cb9017b8da0.html
~ Foundation's Spring Fling ~
Date: April 20th, 2019
Time: 1pm-4pm
Location: Foundation United Methodist Church – 10751 West Adams Avenue
Temple, TX 76502
Admission Fee: FREE
Event Features: Popcorn, cotton candy, fun activities and carnival-style games, prizes, and a special storytime.
Website: https://www.eventbrite.com/e/foundations-spring-fling-tickets-55358348310?aff=ebdssbdestsearch
~ Spring Farmers Market at Barrow ~
Date: Every Saturday April 20th – June 8th, 2019
Time: 4pm-8pm
Location: Barrow Brewing Company – 108 Royal St, Salado, Texas 76571
Admission Fee: FREE
Event Features: Farmers Market with local producers offering fresh veggies, handmade goods, and special treats, food trucks, live music (at 7pm) and more.
Website: https://www.facebook.com/events/1110515785782726/
~ Spring Market 2019 ~
Date: April 27th, 2019
Time: 9am-3pm
Location: Cameron Elementary School Gymnasium and Cafeteria – 404 E 22nd St Cameron, TX 76520
Admission Fee: FREE
Event Features: Market featuring unique gifts, clothing, jewelry, home décor, and more.
Website: https://www.facebook.com/events/634727850291480/